Yvonne Probert
CEO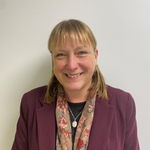 Yvonne joined Tell Us North CIC as CEO in December 2022 and she brings with her over 20 years' experience as a senior manager and as a dynamic strategic thinker with a broad knowledge base.
Throughout her career in the voluntary sector she has gained skills, knowledge, and the experience of developing, managing and operating a variety of projects, charities and not for profit businesses. Yvonne's main strengths are good communication skills, people management, partnership working, income generation and community engagement. She has a passion for health and wellbeing especially the positive impact that the Voluntary and Community Sector (VCS) can have on statutory services.
Yvonne had personal interest in community led housing, she is one of the founding Directors and currently the Chair of a Northeast housing and advice hub. Also, she is a member of the Institute of Enterprise and Entrepreneurs and a Chartered Fellow of the Institute of Management.
Michelle Brannigan
Business Services Manager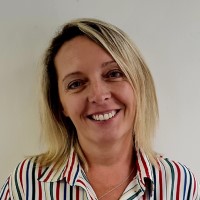 Michelle has a wealth of experience in business and community development, and has been a company director of her own businesses for over 17 years.
Michelle has wide experience in various sectors across the North East, but found her true passion in the charitable sector working to improve mental health services. Michelle is also involved in several organisations that campaign against climate change, and is passionate about pushing the green agenda and influencing change through residents and organisations. She is studying for a degree in Environmental Science at Newcastle University.
Afsana Begum
Research & Engagement Manager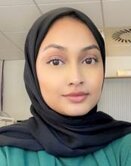 With a background in BSc Psychology and an MPH in Public Health I have a demonstrated history of working with a wide demographic of people from all walks of life. I am passionate about empowering individuals and communities to make positive lifestyle changes that lead to improved health outcomes, and I enjoy being able to collaborate with a variety of stakeholders including healthcare providers, community organisations, and government agencies. I am skilled in developing and implementing evidence-based public health research and health improvement programmes, conducting needs assessments, and evaluating programme outcomes, and I am dedicated to immersing myself in current worldly discussions, and on the latest research and best practices in health improvement and wellbeing to provide the highest quality services to clients.
Above all, I like having conversations, being sociable and helping out, which is why I enjoy doing what I do. If I am not surrounding myself with others, I am surrounding myself with food, cooking and travel in my downtime.
Jack Tinkler 
Lead Officer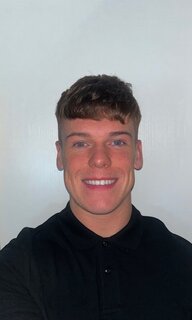 Prior to joining Healthwatch Jack worked for a community health charity in Newcastle working as a Health Improvement Practitioner. This involved providing clients with advice and support on improving their diet, increasing their physical activity, managing their diabetes better and quitting smoking. Jack has a background in sport and exercise science along with graduating with a Master's in Public Health Nutrition.
When not at work Jack enjoys going to the gym and anything to do with football whether that be playing it on a Saturday afternoon or watching his beloved Newcastle United on a weekend.
.
Jay Conlon
Engagement and Involvement Officer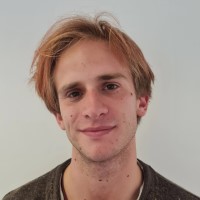 Jay has lived in the North East their whole life and has been involved in the Voluntary and Community Sector since they were 15. They've worked across the region to deliver meaningful and effective engagement through a range of activities. An English Literature graduate with a history of public service with local and regional governments from childhood, they are always seeking to help make hidden voices heard through representation.
Jay's interests range from community arts to policy, and they are always seeking new ways to help foster a sense of community wherever they go. Jay's focus is working at ground level to get to the heart of community issues.
Nadeem Ahmad
Engagement and Involvement Officer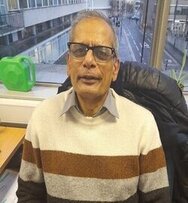 Nadeem has over 40 years' experience in race, community relations and migration. He has held various roles with Police, Housing, Education, Employment, Citizen Advice and Cricket Club, to name but a few. Nadeem is also quite the linguist speaking Hindi, Punjabi, Urdu and English. He is very passionate about equality and diversity and is keen to share his years of experience and learning and in his spare time he sits on various panels. forums, committees and networks. 
Nadeem is a is brilliant Networker who love talking to people, especially about cricket and sharing a good Dad joke.
Hannah Farr
Engagement and Involvement Officer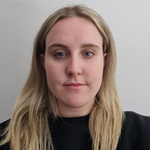 Before joining Healthwatch, Hannah worked for a local Council as a Refugee Resettlement Support Worker. She has an educational background in Psychology and Social Science and has always known she wants to help improve the lives of others. Over the last couple of years, Hannah gained a keen interest in public health and health inequities.
Hannah enjoys talking to new people and challenges herself to keep learning and developing inside and outside of work. When not working, Hannah enjoys hiking up mountains, running and camping.  
Nooshin Shabani
Engagement and Involvement Officer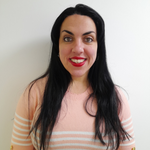 Before joining Healthwatch Nooshin worked for a charity supporting young people to have a voice. Her educational background is in Journalism. Nooshin has a passion for personal development and for ensuring underrepresented groups have a voice and are involved in change and dialogue. She has over 10 years' experience in this line of work and is very passionate about social justice. Nooshin is also studying an MA in Social Work alongside. In her spare time she enjoys spending time with her two boys, she enjoys cold water swimming in the sea, meditation, and fitness.
Our volunteers
Susan Chan
Susan has been a Healthwatch Newcastle Champion since we began in 2013. She initially joined us because she wanted to learn more about how health and social care services work and how she could influence the way they are run. Susan feeds back what she has heard to older people in the Chinese community, and helps them to better understand health and social care processes.
Susan also helps out on our stalls, with street surveys, and at listening events. She enjoys spreading the word about Healthwatch Newcastle, as well as learning new skills.
Aditya Chandra
Hi, my name Aditya but it will be easier if you just call me DEETS! I am a volunteer, partaking in helping and reaching out to the vulnerable and the ones in need. I am friendly or at least I believe my behaviour is friendly. So, you won't have any problems asking me questions.
Edwina Forde
Edwina was born in Barbados in the West Indies. From childhood she always had the desire to travel, which led to her emigrating to England at an early age. She spent many years in the health industry, both in the UK and abroad as a Research Sister and Clinical Research Educator.
In addition to volunteering she has completed a BSc (Hon) and MSc in Clinical Research Management. Her personal interests include travelling, reading, meeting people, and learning Spanish.
Nusra Mollik
I was born in Newcastle and have lived here since. My personal interests and hobbies include travelling, reading, learning new languages and hanging out with people.
I joined Healthwatch to learn more about health care services and help young people raise their concerns to improve services to meet their needs.
Rajan Nair
Rajan has been a volunteer with Healthwatch Newcastle for several years. He is passionate about supporting stroke survivors and raising awareness of the condition.
He has worked in hospitals and clinics and supervised speech and language therapies. Rajan hopes that through volunteering with Healthwatch Newcastle he can give a voice to people in the city.
Robert Rendall
Robert studied psychology at Durham University and then went on to work as a mental health support worker. He has also volunteered with Children North East for three years during his studies.
Robert joined Healthwatch Newcastle to get involved in its research and support the NHS.
Violet Rook
Violet trained in midwifery and nursing and has a teaching qualification. She was Vice chair of Newcastle LINk and represented the network at regional meetings. Violet has connected with many communities in the city and was as a governor at the North East Ambulance Service NHS Trust for two years. She is also involved with school governance and her local neighbourhood forum.
Cath Smart
Cath was born in Gateshead but educated in Newcastle and then Nottingham where she took a French degree and then a PGCE. She came back to Newcastle and has lived and worked here since, apart from a six year spell in Alnwick.
Cath worked as a French teacher and private tutor before retiring early due to increasing health and mobility problems. However, she has always been involved in the voluntary sector (youth clubs, witness support, People's Kitchen, St Oswalds' charity shop) as she has a strong feeling of wanting to give something back to society.
Cath has been a Newcastle Healthwatch Champion for a number of years. She believes strongly in the NHS and is happy to support and better it in any way she can. Cath is also a volunteer for Newcastle Neurological Advocacy and a trustee of the Elders Council Newcastle.
Linda Woodcock
Linda worked for the NHS for many years, before taking early retirement because of a long term health problem. She lives in the west end of Newcastle and currently volunteers at a project based in Benwell.