Our Committee
The Healthwatch Newcastle Committee is responsible for the governance and strategic direction of Healthwatch Newcastle. Each member has a keen interest, understanding, and knowledge as well as specialist skills in health and social care. Some have a professional background, others come to us with personal experience – some bring both. We relish input from a wide variety of people so that we can truly represent our region and its diversity.
The role of the Committee is to:
Provide leadership and strategic direction to Healthwatch Newcastle.
Act as ambassadors for the organisation.
Promote good governance.
Oversee performance of the organisation.
Encourage participation in Healthwatch Newcastle so every voice is heard.
Would you like to join us?
Please consider becoming a Committee member. This is an unpaid role but we reimburse travel and carers' expenses. Please contact us if you'd like to know more.
Our Committee
Michael Brown (Chair)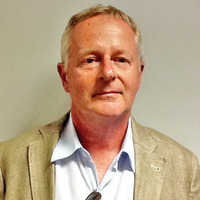 Michael has always lived in the North East and is retired after a 35 year career in local government. He held senior management roles in housing, adult social care commissioning, voluntary sector development and volunteering. Michael has a particular interest in how to successfully engage people to influence policy and decision-making and the great challenge of integrating health and social care services.  In his spare time Michael is a keen allotment holder, swimmer, and cyclist.
Mairi Cox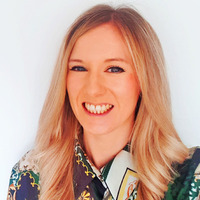 Mairi relocated to the North East in 2007 after completing a degree in youth and community work. She co-ordinated the planning, delivery and evaluation of community projects to improve health and social care outcomes for service users until 2010. Mairi qualified as a social worker the following year.
Following on from this, Mairi worked in a variety of statutory and non-statutory social work settings including homelessness, adult mental health and children and young people's mental health. She is currently employed as a therapeutic social worker in a specialist service for those under 25 who have experienced trauma.
Mairi is passionate about improving outcomes and ensuring services meet the needs of those who use them. She is a keen advocate of service users' needs. These values influenced her desire to join the Healthwatch Committee in 2020
Shamshad Shah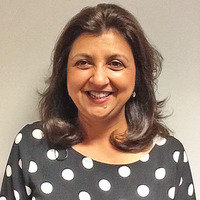 Shamshad has worked both in the NHS and in the public sector. She has experience in facilitating agencies to come together to engage effectively and shape their services to ensure everyone has a complete journey to achieving wellbeing.
Dr
Semande
Ayihongbe
Dr Semande Ayihongbe has a background in legal education and research in various roles within higher education: Dedicated Personal Tutor working on projects to improve university student outcomes through enhancements in personal tutoring provisions, Associate Lecturer, Lecturer, Research Associate, and Tutor. In the past, she has also worked on IT projects within the NHS and within Local Authority legal services. She joined the Committee for Healthwatch Gateshead to help promote better outcomes in health and social care services for the people of Gateshead (particularly, for underrepresented groups whose voices are seldom heard), drawing upon the experience gained from her work within the NHS and as an academic with expertise on issues at the intersection of Law and Medicine. By joining healthwatch, she hopes to deepen her pre-existing knowledge of the challenges facing the NHS, the continued pressures on the finite NHS budget, and the increasing importance of the representation of the patient voice in the commissioning, delivery, and regulation of health and social care services.
Lyn Boyle
Past Board papers
We make the papers for our public Board meetings available online. We also publish a summary of what was discussed. Check out our past meetings to read more.