International Week of Deaf People
Did you know that there are more than 200 different sign languages in use around the globe? With more than 70 million deaf people worldwide, it's important to be aware of this accessible, expressive form of communication.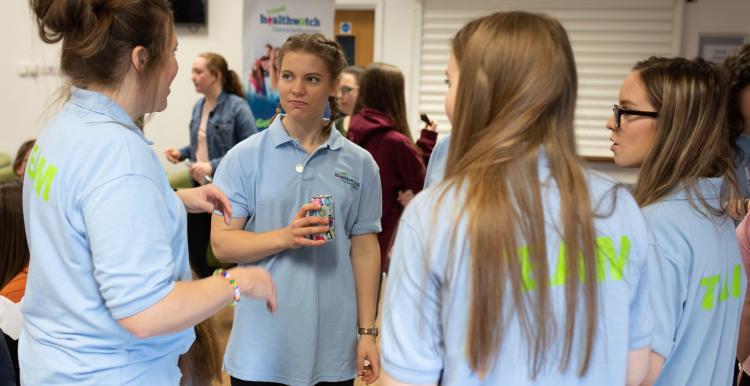 The National Deaf Children's Society has been campaigning for British Sign Language (BSL) to be added to the national curriculum in the UK. Thanks to their effort, a BSL GCSE curriculum is in development and should be available soon – watch this space!
The World Federation of the Deaf exists to champion equality for deaf people everywhere. This year, 19-25 September is International Week of Deaf People, and 23 September is World Sign Language Day.
The theme for this year is 'Building Inclusive Communities for All'. Inclusivity means that we think about making these as easy to use as possible for as many people as we can.
One of the things that can cause challenges in our everyday lives is having hearing loss. Hearing loss can range from very mild changes in the way we hear to profound deafness. It can also include conditions like tinnitus which affect our hearing. According to the World Health Organization, more than 5% of the world's population has a 'disabling' level of hearing loss.
On International Week of Deaf People 2022, we want to think about how to build accessibility into everything we do. We aim to create an even playing field for everybody, whatever our individual abilities, challenges, and needs. Here at Healthwatch Newcastle we want to improve health and social care services for everyone. We welcome feedback on how services - our own included - can be made more accessible.